Case Study
|
VFD Control System
ABC VENTILATION

Creating a user-friendly, cost and energy-efficient VFD control system built to handle high fan speed without compromise.
Download PDF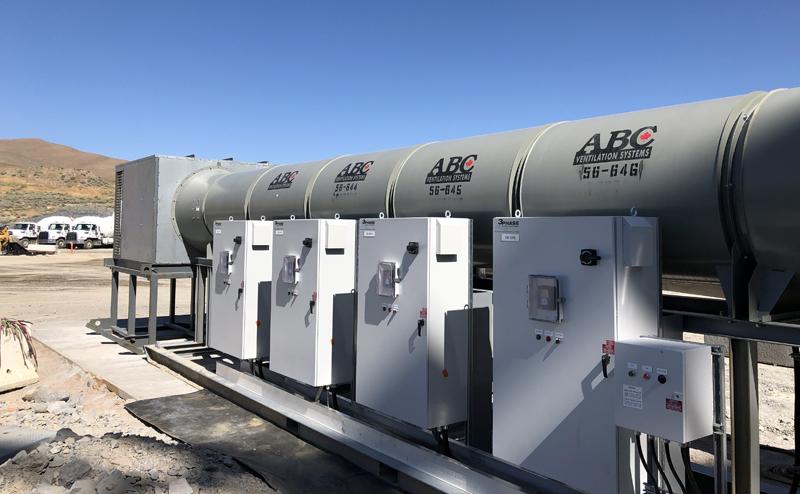 BACKGROUND
T&T was approached by ABC Ventilation, a global leader in flexible and semi-rigid polymer ducting, fans and distribution systems for mine and tunnel ventilation, after realizing a need for an optimized VFD control system.
THE PROB​LEM
Ventilation fans often require speed control as they require variation in the airflow due to changes throughout the day, in addition to certain process requirements, safety requirements and ambient temperature changes. Furthermore, since power usage increases exponentially with fan speed, relatively small increases in fan speed can result in very large increases in the amount of power used by a fan.

OUR SOLUTION

T&T Power Group decided to supply a VFD control system capable of maintaining optimal fan speed, with an easily reversible fan direction and easy sequencing of fan startup. Our team also made it simple to program the acceleration and deceleration to reduce mechanical wear and tear, all while increasing energy efficiency, resulting in dramatic power savings (fuels savings if generator-driven).

Our VFD control system was built to maintain performance even through voltage sags; capable of handling voltage ranging from 380 volts to 525 volts with applications in multiple countries around the world.