Case Study
|
VFD System
AGRICULTURE

Providing the right VFD solution for a more efficient farming process.
Download PDF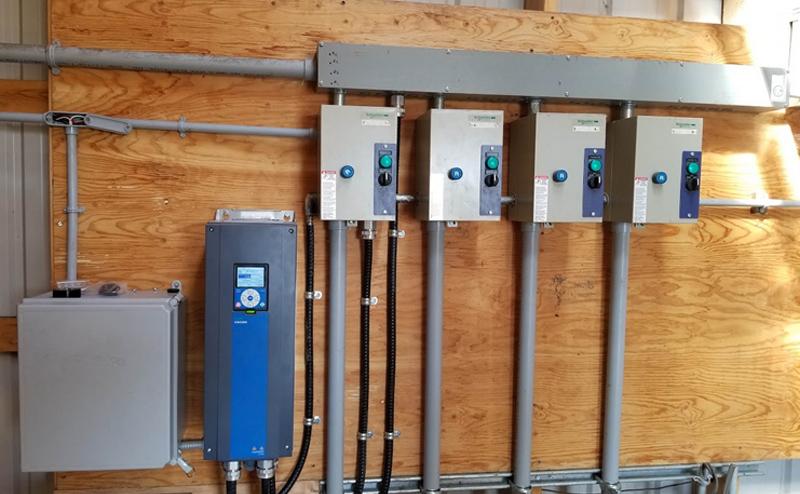 BACKGROUND
T&T was approached by a farmer client that wanted to start reaping the benefits of VFD technology. VFDs have been helping farmers reduce costs and improve overall performance and reliability of pumping equipment. Farmers are beginning to adopt VFD technology today, as they see the benefits of running their equipment more efficiently.

THE PROB​LEM
Our client needed a VFD system that not only provided constant pressure control on five wells, but also allowed them to continue using their existing equipment, as they had to adhere to a tight budget.

OUR SOLUTION

T&T provided this farmer with a solution that ensured they could utilize their existing equipment to keep cost low. Our team decided on a VACON 100 FLOW VFD (multi-pump / single drive application) to control the main well pump, as well as four other wells that use a magnetic starter for starting and stopping. The VFD will automatically turn the pumps on and off as needed.

Adding a VFD can help eliminate damage to the pump, valves and pipes by soft-starting the pump motor, effectively eliminating water hammer. A monitoring system can be added to the VFD so the farmer can monitor the pump from afar.