Case Study
|
Combined Heat & Power
CANNABIS GREENHOUSE

Includes Gensets, Packaging, Controls, e-house, Electrical & Mechanical Installation and Long Term Maintenance.

Download PDF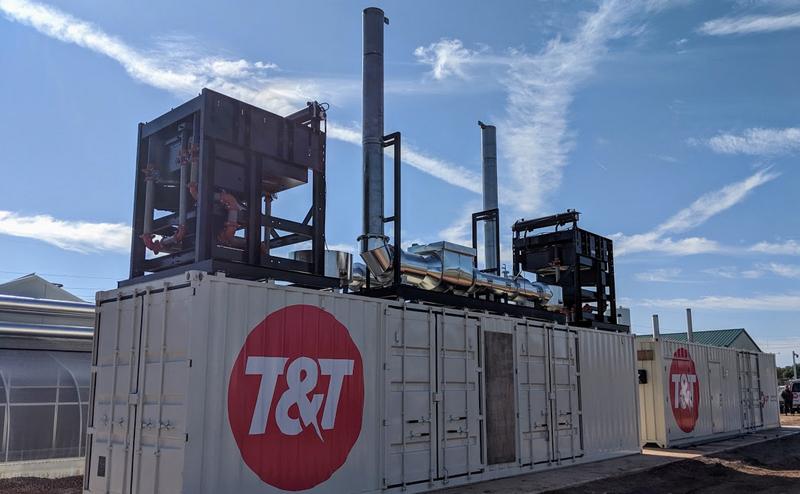 BACKGROUND
A state-of-the-art greenhouse in Ontario that operates indoor and outdoor growing capabilities. With the legalization of cannabis, the greenhouse saw the opportunity to expand their operations, and wanted to stay on their existing site.
THE PROBLEM
The transformation came from the inability of the local distribution lines to provide them the needed power to allow them to expand. Since their facility is located at the end of a line, the cost to upgrade the existing infrastructure was extraordinarily high.

In addition to this, as with all generators, emissions are a concern. A solution would need to ensure resilient, efficient power that would take into consideration the emissions that these systems create in order to provide a future for our planet and future generations.

OUR SOLUTION

Together with T&T Power Group, the greenhouse upgraded their operation where they could produce their own power while modernizing their facility, creating electrical redundancy while enabling future expansion possibilities.

We built and installed new switchgear and a distribution lineup. These were containerized outside of their facility to maximize growing space. We first analyzed the original engineering drawings and developed a plan that housed the entire project in two uniquely specified sea containers. With all the components of the project being housed in weatherproof E-Houses, an eco-friendly and cost-efficient power solution following the MOE and ECA requirements that would make the most of the space, time and technology. This was made possible with the help of two Siemens SGE-24SL engines, with a total output of power rated for 860kW. The installed heat recovery package with this project makes use of wasted thermal energy from the exhaust and main coolant loops of these engines, supplying the facility with a continuous source of 'free' hot water for operations.

Through site-specific analysis, T&T Power Group was able to create a turnkey solution that went over and above initial expectations. The facility now has a resilient islanded facility. If the grid fails and their original facility typically would have gone dark, risking crop loss in cold temperatures, the CHP can now pick up emergency loads from both facilities keeping things going until power is restored on the grid.

Through ingenuity, attention to detail, trust, and shared common goals, T&T Power Group and the customer look forward to a life-long partnership.