Case Study
|
Danfoss VFD System
FORESTRY

Designing the optimal VFD system for consistent and reliable timber processing amidst timber supply limitations in BC.
Download PDF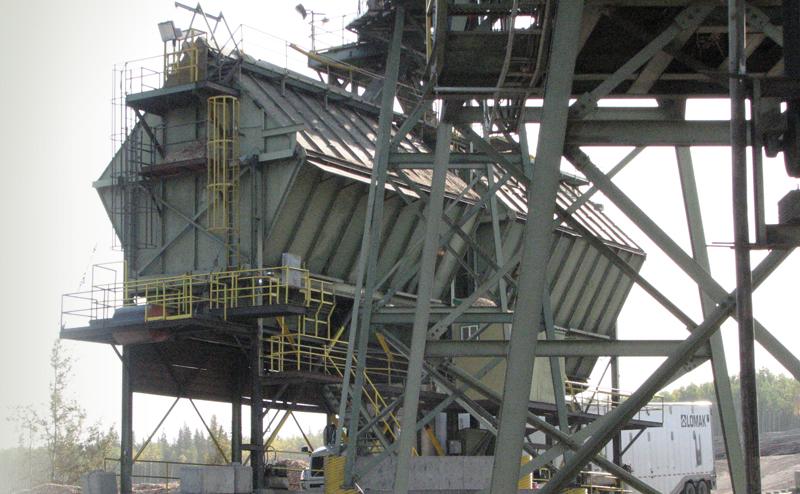 BACKGROUND
British Columbia's forestry industry has recently faced intense global competition, and the need to automate and optimize within it is greater than ever. T&T was approached by a BC timber supplier after they realized the opportunity to supply wood chips to the pulp mill during a period when a considerable number of BC sawmills were in curtailment. Normally, the pulp and paper mills would receive a majority of their chip supply from these sawmills, however, there was a pine beetle infestation affecting the area's timber supply.
THE PROB​LEM
Our client had built a small chipping plant outside of Merritt, BC, consisting of several conveyors that fed into the main chipper. However, the speed of the conveyors could not be run at constant speed due to the changing size of the log diameters.

OUR SOLUTION

Our T&T Power Group decided to design a custom Danfoss (Vacon) VFD system suitable this forestry application. Built in our Prince George facility with years of forestry industry automation experience, we supplied our client with a Danfoss VFD as these contain built-in current limiting and overload protection, helping to prevent equipment damage due to overloading. These also contain built-in dynamic braking capabilities, so the conveyor motors can be slowed and stopped quickly should the need arise.

VFDs offer great benefits to processing timber by allowing the operators to change speed based on the log diameter. VFDs also allow 'soft starting', which means that the inrush current on the conveyor motors can be limited during starting.