Portable Diesel Heaters
Frost Fighter Heater Rentals
Frost Fighter indirect heaters are the top choice when you require proven, reliable heating equipment. T&T Power Group has more than 100 Frost Fighters in our fleet, ready for delivery to your location.
Diesel Fired Heaters
Indirect Fired
350k-420k BTU/hr
Easy to Move
No Fumes
Ductable up to 25'
Request a Quote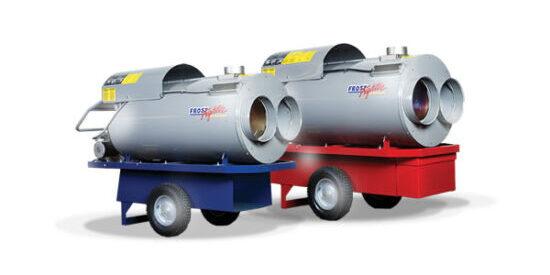 Immediate Availability

We have our own fleet of Frost Fighter Heaters ready for delivery anywhere in Canada, and a network of trustworthy partners to make sure you can get the equipment you need right away.
​



24/7 Service
​We're not just an equipment rental company, we are power equipment experts. Our highly-trained technicians are at your disposal 24/7 to make sure you get quality support when you need it the most.



Competitive Pricing
From our weekly rental rates to our longterm rental specials, you can count on us to offer you a competitive rental quote everytime.
More Than Just Heaters
When you require temporary heating, let our team take care of everything, including the little things. We can handle delivery, setup, ducting, and fuelling. We can supply fuel tanks with 12V or 120V pumps, extension cords, thermostats, generators, light towers and more. One call is all it it takes!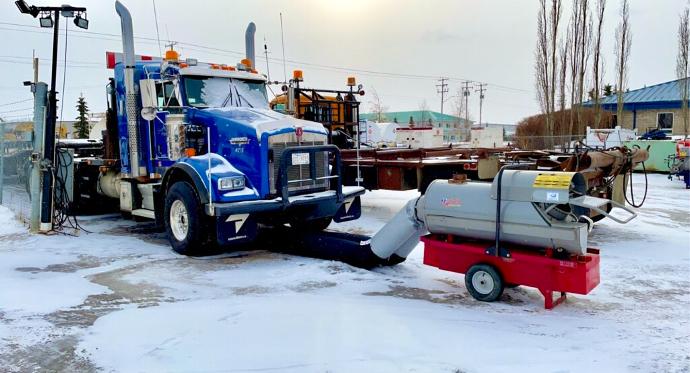 Common Uses for Frost Fighter Heaters
Indirect heaters are relied on for a wide range of applications. We have a mobile heating solution for every occasion, including:
Construction Sites
Concrete Curing
Equipment Pre-heating
Mining
Oil & Gas
Tent & Event Heating
Get a Quote
Canada's #1 Indirect Heater

Made in Canada and engineered for the harshest winter conditions since 1965, Frost Fighter indirect heaters are the top choice when you require proven, reliable heating equipment. Thanks to their innovative design, Frost Fighter heaters are easy to use, safe to touch, and quiet to operate.

Fully Insulated Jacket
Industrial Grade Burner
Independent Fan & Blower
Polarity & Running Lights
3 Trials For Ignition (LP/NG)
42 US Gallon DW Fuel Tank w/ Gauge (Oil)
Automatic High Limit Safety Switch-off
CSA/ETL Certified
Get a Quote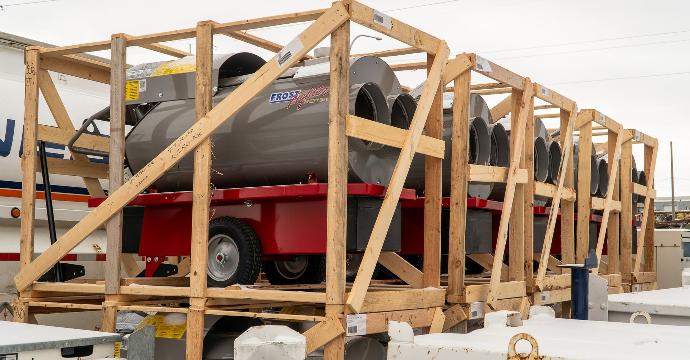 Canada-wide Frost Fighter Rentals, With Local Support
Vancouver, BC
Prince George, BC
Rent a Frost Fighter Heater Today!