5 Years of Canadian Business Excellence
T&T Power Group has received Excellence Canada's Canadian Business Excellence Award for a fifth consecutive year.
May 25, 2023
Excellence Canada announced yesterday that T&T Power Group is among 24 Canadian organizations to be honoured at the 2023 Canadian Business Excellence Awards (CBEA). Since 2017, the CBEAs have recognized private businesses for clearly demonstrating a strategic approach to successfully improving business performance and achieving goals, with a focus on the following three key performance areas: Delighted Customers; Engaged Employees; and Innovation. T&T Power Group first won the award in 2019 and has received it every year since.
When asked about what it means to win at the CBEAs for five years running, T&T Power Group President Tyler Van Dyke commented that "Service, Culture and Innovation are three of our corporate values at T&T Power Group, so winning this award, again and again, is validation that we are being true to what we believe in."
"We started as a service business more than forty years ago, and going above and beyond to serve our customers is still our secret sauce today," Van Dyke continued. "The Culture at T&T is really something special that newcomers feel right away, and us old-timers couldn't do without. And Innovation? As we've grown as a business, it's our focus on innovation and empowering our people to be creative in their work that has made the difference."
The awards will be presented at the 2023 Canadian Business Excellence Awards for Private Businesses Cocktail Reception on Thursday, June 8th at Malaparte (TIFF Bell Lightbox) in Toronto.

About Excellence Canada
Excellence Canada is an independent, not-for-profit corporation that is committed to advancing organizational excellence across Canada. Since 1992, Excellence Canada has helped thousands of organizations become cultures of continuous quality improvement and world-class role models, through its Organizational Excellence® Standard and its multi-level progressive methodology.

As a national authority on Quality, Healthy Workplace®, and Mental Health at Work®, Excellence Canada provides excellence frameworks, standards, and independent verification and certification to organizations of all sizes and in all sectors. It is also the custodian and adjudicator of the Canada Awards for Excellence program, of which the Patron is the Governor General of Canada.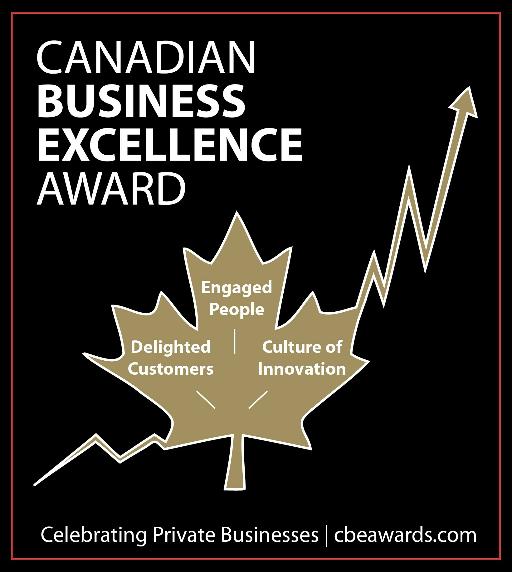 ---