T&T Power Group Expands Rental Equipment Offering with Strategic Acquisition of Grizzly Power

Edmonton, AB | October 24, 2022

T&T Power Group Inc., a leading Canadian corporation providing power generation, distribution and control solutions, announced today that it has acquired Alberta-based equipment rental company "Grizzly Power".

"Grizzly Power is a business that's been around for nearly 40 years, and they care about their customers and team members as much as we do. It's these kinds of cultural fits that allow for easy integrations and transitions, and ultimately the continued joy of all our stakeholders." explains Tyler Van Dyke, President of T&T Power Group. "We're really excited to learn from the amazing people of Grizzly Power, and to share what we've learned. Together we can be better than the sum of the parts. Strategically, the flexibility of this product, the new team members and its importance in the energy transition will be of critical importance to our customers."
"The acquisition of Grizzly Power by T&T Power Group has the entire Grizzly Power team very excited." commented Rob Deck, Western Canada Rental Manager at Grizzly Power. "We have a large selection of new products and services we can offer our customers, while being able to maintain our core values of having the highest level of customer service and rental equipment in the industry. The future is bright, and I look forward to being a part of it."


ABOUT T&T POWER GROUP
Founded in 1980, T&T Power Group provides power solutions including power generation, switchgear and distribution, and control systems. Alongside product offerings, T&T delivers service and support to clients across Canada. The company has offices in Vancouver, Prince George, Edmonton, Saskatoon, Wellesley (HQ), Toronto, North Bay, Millbank, Montreal, and Moncton.
T&T Power Group is the Canadian Distributor for Siemens Energy Gas Engines and Danfoss Drives. T&T was ranked one of Canada's Fastest-Growing Companies by CANADIAN BUSINESS in 2020 and is a perpetual Canadian Business Excellence Award Winner.

ABOUT GRIZZLY POWER

Grizzly Power was founded in 1985. Located in Nisku, just outside Edmonton, it started with rentals exclusively for Alberta's oil and gas industry, then grew to serve many other industries with a long list of repeat customers. Today, Grizzly Power provides quality rental equipment for agriculture, forestry, oilfield production, drilling and centrifuges, camp, cellular & broadcast, industrial & commercial construction, equipment testing, events, plant shutdowns, emergency standby, and much more.

Grizzly Power is SECOR Safety certified and a member of Complyworks.

The companies can be found online at:

T&T Power Group: ttpowergroup.com

Grizzly Power: grizzlypower.com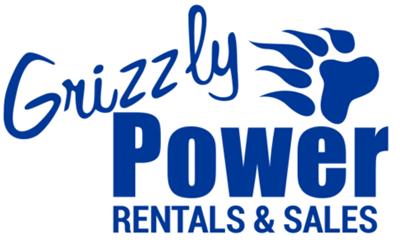 ---