T&T Power Power Group Offers Industry-Leading 10-Year Warranty on Generators

Wellesley, Ontario | Feb 7, 2022

As a Canadian power solutions company, T&T Power Group is pleased to announce that it offers an industry-leading, 10-year warranty on its power generators.

The long-term warranty is completely bumper-to-bumper, providing coverage for every single piece of equipment that may potentially require replacement. Not only does this guarantee double the industry standard for an extended warranty, but it also includes coverage for catastrophic failures – something excluded by most equipment warranties. In the rare case that a generator is completely destroyed by any kind of mechanical or electrical failure, a replacement unit will be issued under this warranty.
An unparalleled standard of coverage and assistance

Furthermore, T&T's decade-long warranty is complete with 24/7 service and support from its proficient team of power generator experts - so every genset owner can depend on getting the assistance they require when they need it the most.

"T&T Power Group fully understands the importance of worry-free generator ownership," says Tyler Van Dyke, President of T&T Power Group. "This is why we pride ourselves in providing a top-of-the-line warranty that offers the ultimate protection and peace of mind for all of our genset customers."

As a company with a verifiable and long-standing track record for success, customers of T&T Power Group can rest assured they won't ever be stuck with a faulty generator during the most critical period of ownership.

"Whether it be for emergency standby power, continuous or prime power generation, your power generator is a significant long-term investment - and purchasers deserve the best ownership experience possible. Our 10-year warranty helps to ensure this," says Van Dyke.

Learn more about T&T's 10-Year Warranty

Speak to a T&T Power Group team member today to learn more about the company's industry-leading 10-year warranty, or visit the warranty page for more information..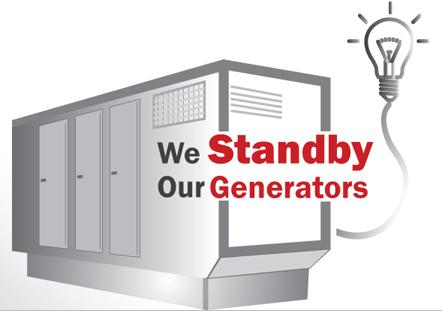 ---