T&T Power Group Launches #40FoodBanks Campaign in Celebration of the Company's 40th Anniversary

Our power team will be sending $1,000 to a new food bank location each week.

February 8, 2021
As T&T Power Group celebrates the 40th year of business providing expert power solutions to Canadians, we're pleased to announce that we will be distributing $40,000 to 40 different food banks across Canada through our #40FoodBanks campaign.

Our close-knit team feels extremely grateful about the long-term success of T&T Power Group, and collectively believed that the best way to celebrate this milestone was to give back to the community in any way we could. We were also aware that Canadian food banks are struggling with an increased client demand during the pandemic.

In fact, 52% of food banks experienced a particular increase during the month of March 2020 as the pandemic began to take hold, compared to the previous year - with one-quarter seeing increases of greater than 25 percent (Food Banks Canada).

With that being said, it was clear to the T&T Power team that giving back to Canadian food banks would be the perfect way to celebrate our 40th year of business - and through this inspiration, the #40FoodBanks initiative was born.

"We'd planned something a little different - something we'd be able to engage more closely with," said Tyler Van Dyke, President of T&T Power Group.

"But given the situation, I think the team came up with a fantastic idea that will help a lot of people across the country. One of our core values is all about service, but it's not just about providing service on products, or providing great customer service. We also focus on serving each other, both inside and outside of our organization."

So, in an effort to help those facing food insecurity during the ongoing pandemic, our staff will be delivering $1,000 to a different food bank location each week. Over the course of the campaign, we will reach 40 communities nominated by our staff right across Canada.

"It's a part of our DNA, and there's no better time for a program like this. I'm hoping it might even catch on." said Tyler.
Track our campaign progress here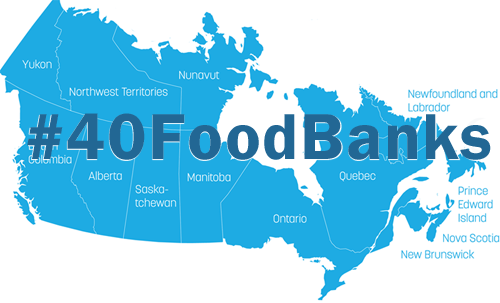 ---